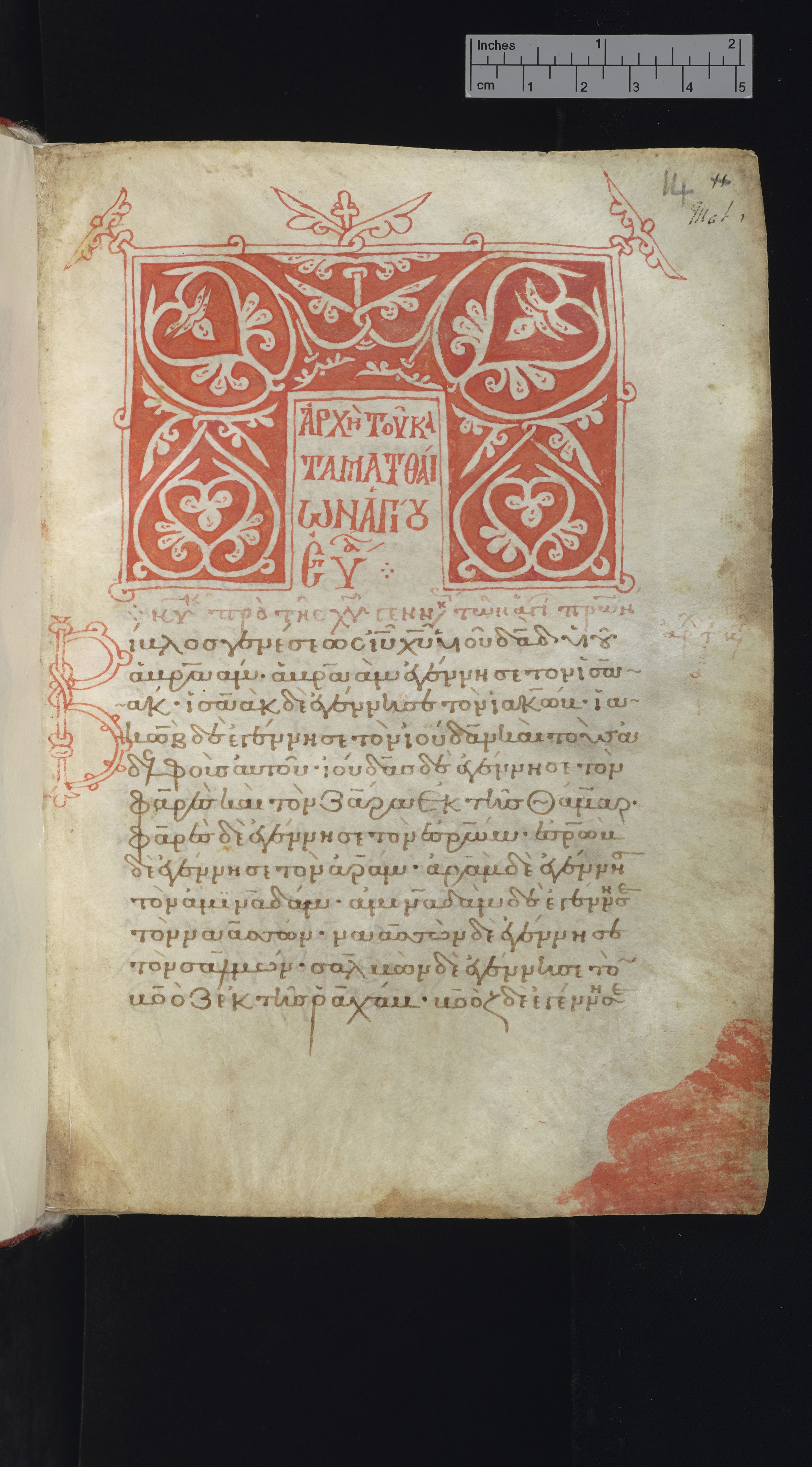 A Greek New Testament manuscript dated to 1297 from the collection of Cambridge University Library.
The University of Cambridge
posted on their web site
:
In a major collaboration announced today (March 28, 2019), Cambridge University Library, 12 Cambridge colleges, the Fitzwilliam Museum, Heidelberg University Library and the Vatican Library have come together as part of a two-year £1.6m project, funded by the Polonsky Foundation, to digitise more than 800 medieval manuscripts... Hundreds of medieval and early modern Greek manuscripts – including classical texts and some of the most important treatises on religion, mathematics, history, drama and philosophy – are to be digitised and made available to anyone with access to the internet.
While the digitizing is a great asset, just as important is the cataloging and conservation that will be accomplished in this project. You can see what's available now on the
Cambridge Digital Library
and the
Heidelberg Digital Library
.