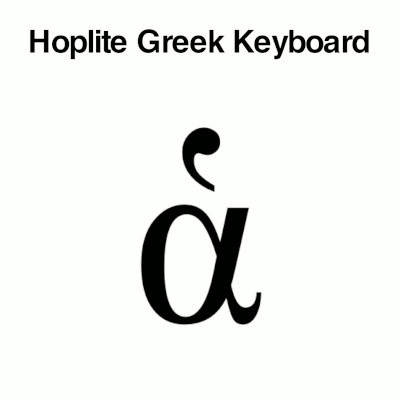 The Hoplite Polytonic Greek Keyboard facilitates typing polytonic Greek diacritics. On iOS and Android, the Hoplite Keyboard can be installed as an alternate keyboard system-wide and used in any application. On Mac, Windows, and Linux the Hoplite Keyboard can be used as a LibreOffice extension: type base letters with the Greek keyboard provided by your operating system and toggle on/off diacritics with the Hoplite Keyboard's hot keys.
I have used the
Keyman Galaxie Greek/Hebrew (Mnemonic) Keyboard
for my Greek and Hebrew typing, but it looks like this Hoplite program is a good option if Keyman is not doing what you need. Like Keyman, Hoplite is also free.
Features:


One key per diacritic
Add diacritics after typing the vowel
Add diacritics in any order
Toggle diacritics on/off
Breathings, accents, subscripts, macrons, breves, diaereses: no problem! (If font supports it)
Choose precomposed, precomposed with private use area, or combining-only Unicode modes.
HT:
Anglican Biblical and Theological Languages Forum on FB